Making a Boot that Lasts a Lifetime
High quality - USA - Rugged...
the Black Bear Brand x Wesco x Horween Leather Co. collaboration collection
Black Bear Brand and Wesco form a perfect pair. This collaboration celebrates an enduring legacy. Wesco has been producing high-quality, hand-crafted leather boots for 100 years. Their facility is a testament to the company's original methods. These boots are a tough, yet refined product of a man's labor. The quality of product is unsurpassed. A hard-working spirit is alive here. The love of manufacturing has endured the test of time, and the craft of making has proven its resilience.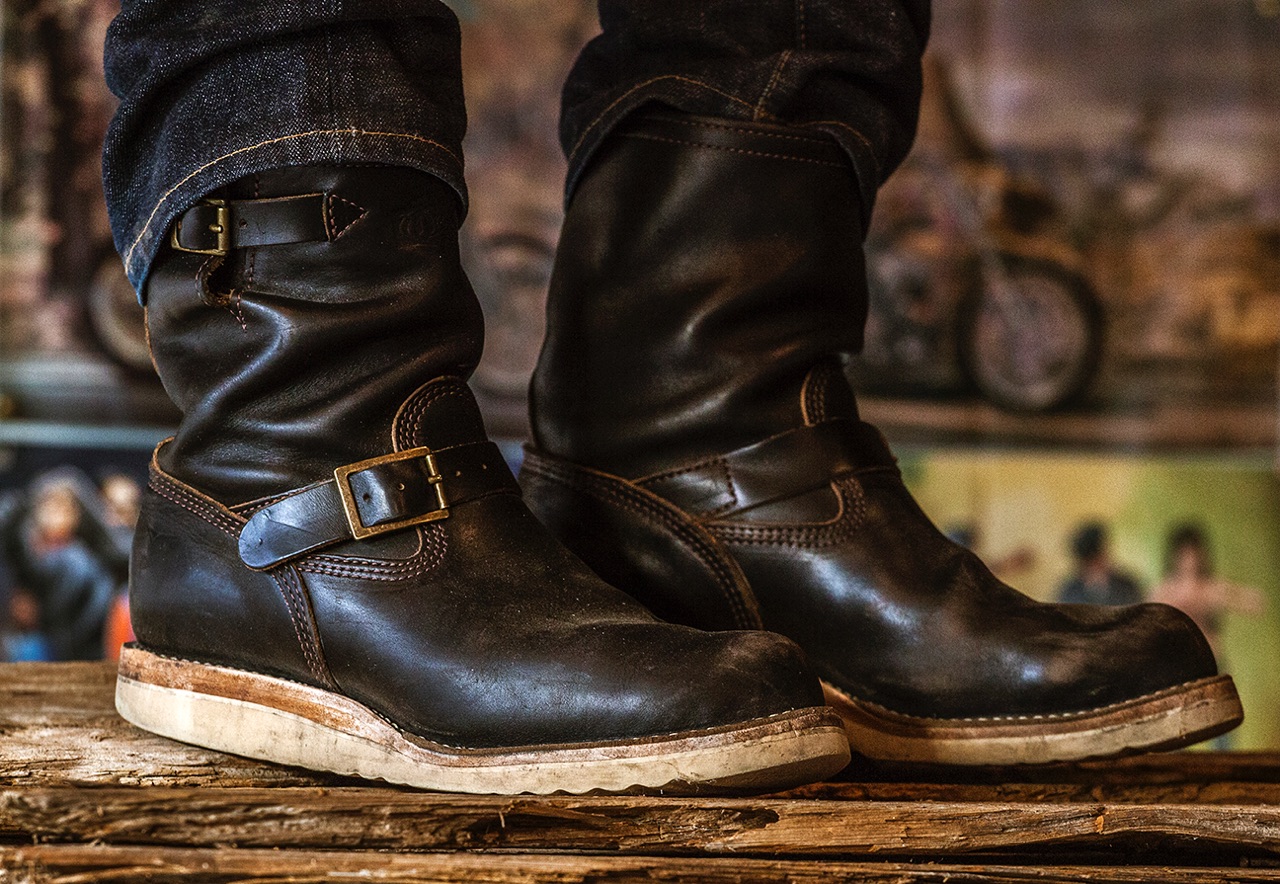 Black Bear Brand is a revival of tough and traditional craftsmanship. We've pursued this engagement with Wesco because the men and women who work there personify excellence.
• Horween USA Leather
• All of these are Made 100% in the USA
• HAND MADE to order, not mass produced
• 100 years of experience into these boots
• ALL High Quality materials; Full leather, no cloth, no cork, no fake stitching, every method of our crafting serves a purpose
• No shortcuts taken in the manufacturing process, every skive, every stitch, every nail is done with passion and pride
• Can have new soles put on them, or be completely be rebuilt depending on how worn they are
• They get better looking with every wear
photos: Chad Lyons / Tim O'Keefe / Bradley Wentzel... (thank you so much for your contribution in what we're creating)